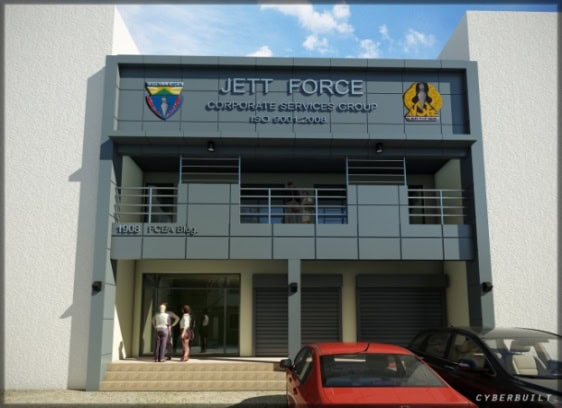 COMPANY BACKGROUND
JETT Force Integrated Security Systems, Inc. is basically a Security & Safety Management Company registered with the Securities and Exchange Commission [SEC] on 05 December 2001, authorized primarily to provide various security and training services in accordance with the Revised Implementing Rules and Regulations of Republic Act No. 5487, as amended. After a decade on 12 November 2011, JETT Force has obtained its ISO 9001:2008 Certification from Certech Canada.
JETT Force is a well-organized security company under the leadership and direct management of competent people with the desired level of expertise in the field of public safety and security. It was founded by retired Police Superintendent TITO C TICMAN, a graduate of various courses on Aviation Security and Safety Management both local and abroad, inspired with his primary goal of achieving the "Total Approach Strategy in Security".
As a duly accredited Industrial and Aviation Security Training Center, it is capable of recruiting, training and deploying an average of one hundred (100) qualified and duly licensed security guards per month. For the last twenty-two (22) years, over 10,000 security guards from various Region 3-based Private Security Agencies have graduated at this institution.
The Company's main office and training facility is located at JETT Force Bldg, #1908 McArthur Highway, Balibago, Angeles City, approximately a kilometer away from Clark Freeport Zone main gate, thus making it very responsive to its Clark-based clients.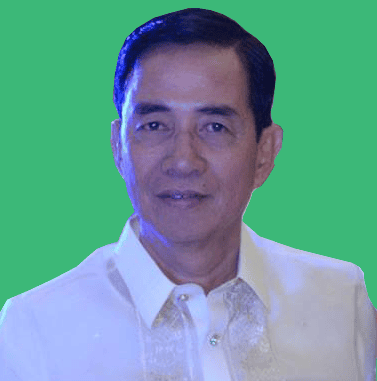 THE FOUNDER
The founder, Col Tito C Ticman (Ret) upon his entry into the military service on 1979 is a graduate of BS Aeronautical Engineering. After completion of various specialized military/police training, he spent most of his twenty years in the government service as helicopter pilot and as aviation security/safety specialist. Prior to the establishment of JETT Force, he was formerly the Head of the 3rd Regional Aviation Security Office, PNP Aviation Security Group and subsequently served as the first Security Department Manager of Clark International Airport Corporation (CIAC) from 1996 to 2001.
Among his significant aviation security related accomplishments are the following:
A graduate of various courses on Aviation Security and Safety Management both local and abroad.
Prepared and submitted the PNP Aviation Security Group Operations Doctrine and the PNP ASG National Strategic Action Plan upon the activation of the new Philippine National Police in 1991.
He was officially tasked to draft and formulate the duly approved National Civil Aviation Security Program of the Philippines which has become the basic document used in the preparation and implementation of the ICAO standard aviation security measures in all airports nationwide.
Formulated the Clark International Airport Security Program which was approved for implementation on 01 September 1999 by former CIAC President, Rufo Colayco.
Professional background:
BS Aeronautical Engineering; PATTS School of Aeronautics (1973-1977)
Government Operations Officer Course; Civil Aviation Training Center (1983)
Civil Aviation Management Course; Civil Aviation Training Center (1994)
Courses & Trainings completed:
Probation Officer Training Course; Philippine Constabulary Training Command; Camp Castaneda, Silang, Cavite; 21 September 1978 to 20 March 1979 (Graduate)
Jungle Warfare & Mountain Operations Course; Long Range Patrol Battalion; Camp Bagong Diwa, Taguig, Rizal; 01 June 1980 to 03 August 1980 9 (Graduate)
Special PC Ranger Course; Long Range Patrol Battalion; Camp Bagong Diwa, Taguig, Rizal; 29 September 1980 to 24 February 1981 (Graduate)
Basic Intel Course for PC/INP Officer; Constabulary Intelligence Training Center; Camp Crame, Quezon City; 08 September 1981 to 02 January l982 (Graduate)
Basic Helicopter Pilot Training; PC/INP Air Unit; Domestic Airport, Pasay City; 1983 – 6 months (Graduate)
Private Pilot Ground Course; Tropical Airways Flight Training Center; Domestic Airport, Pasay City; 1984 – 8 weeks (Graduate)
Basic Airborne Course; Special Action Force; Camp Castaneda, Silang, Cavite; 23 March l984 to 14 April l984 (Graduate)
Government Operations Officer Course; Civil Aviation Training Center; Merville, Paranaque, Metro Manila; 6 weeks (Graduate)
Commercial Pilot Ground Course; Tropical Airways Flight Training Center; Domestic Airport, Pasay City; 26 November 1985 to 21 March l986 (Graduate)
BO 105 Transition Flight Training; PC/INP Air Unit; Domestic Airport, Pasay City; 1987, 6 months (Graduate)
BO 105 Combat Helicopter Pilot Training; PC/INP Aviation Group; Camp Crame, Quezon City; 1989 (Graduate)
Aviation Safety Officer Course; US Army Safety Center; Fort Rucker, Alabama, USA; 15 April 1991 to 24 May l991 (Graduate)
Instructor Training Course; Fort Gordon, Georgia, USA; 1991- two weeks (Graduate)
PNP Officer Advance Course; PNP Training Command, Camp Castaneda; Silang Cavite; 27 April l992 to 24 September l992 (Graduate)
Aviation Security Officer Course; Civil Aviation Training Center; Merville, Paranaque, Metro Manila; 30 May l993 to 25 June l993 (Graduate)
Civil Aviation Management Course; Civil Aviation Training Center; Merville, Paranaque, Metro Manila; 20 September to 15 October 1993 (Graduate)
Advance Counter Hijacking Course; ASA Regiment, Australian Army; ASCOM Headquarters, Old MIA, Pasay City; 17 November to 02 December l994 (Graduate)
Civil Aviation Security Management Seminar; Malaysian Airport Training Center; Penang, Malaysia; 1994 (Graduate)
Work Experience:
Company Junior Officer; 52nd Philippine Constabulary Battalion; Dolores, Eastern Samar; 04 August 1980 to 02 March 1981
Company Executive Officer; 3rd PC Long Range Patrol Company; Borongan, Eastern Samar; 03 March 1981 to 05 January 1982
Operations & Maintenance Officer; PC/INP Air Unit, COSAC Battalion; Domestic Airport, Pasay City; 01 February 1982 to 07 September 1987
Battalion Operations Officer; Constabulary Offshore Anti-Crime Battalion; Camp Bagong Diwa, Taguig, Metro Manila; 08 September 1987 to 30 June 1988
Air Station Commander/Group Operations Officer; 3rd Air Station, PC/INP Aviation Group; Domestic Airport, Pasay City; 08 September 1987 to 21 April 1992
OIC, Command Operations Center; Headquarters, PNP Aviation Security Command; Old MIA, Pasay City; 04 January 1993 to 04 July 1993
Deputy District Commander; 2nd Aviation Security District, PNP ASCOM; Domestic Airport, Pasay City; 05 July 1993 to 01 February 1994
Executive Officer, Office of the Assistant Director for Operations; Headquarters, PNP Aviation Security Command; Old MIA, Pasay City, Metro Manila; 01 February 1993 to 01 February 1996
OIC, Security Department / Chief, Airport Security Operations; Clark International Airport Corporation; CSEZ, Clarkfield, Pampanga; 01 February 1996 to 16 June 1998 (On detail status from PNP ASCOM)
Station Commander, Clark Airport Security Station; 2nd Aviation Security District, PNP ASCOM; CSEZ, Clarkfield, Pampanga; 16 July 1996 to 09 April 1997
Chief, 3rd Regional Aviation Security District; PNP Aviation Security Group; CSEZ, Clarkfield, Pampanga; 10 April 1997 to 16 June 1998
Manager, Security Department; Clark International Airport Corporation; CSEZ, Clarkfield, Pampanga; 16 June 1998 to 16 June 2001