SECURITY SERVICES PACKAGE
The following Security Services Package & Value Added Services shall continuously be provided to its Client in consideration of the proposed Security Service Contract Rate based on the prevailing DOLE Region 3 Minimum Wage.
Security Management
The JETT Force Operations Team shall consistently perform the following activities;
• Daily guard mounting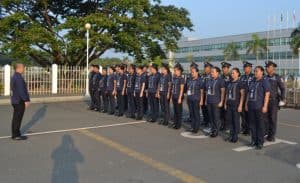 • Daily SSP/ODRR activities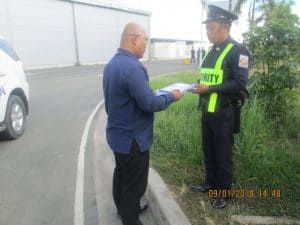 • Daily post-to-post inspection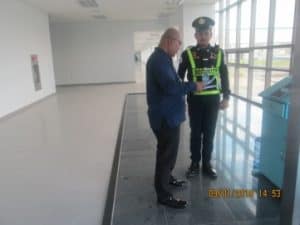 • Daily visitation by Duty Officer or Inspector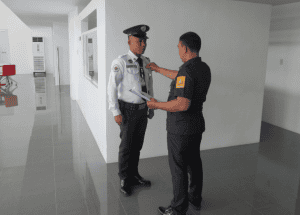 • Weekly client meeting or as maybe required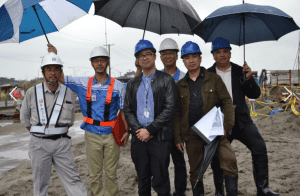 • Random weekly inspection/visitation by Operations Team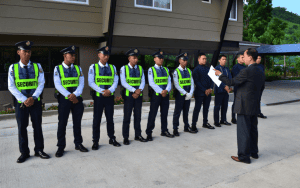 • Monthly Personnel Evaluation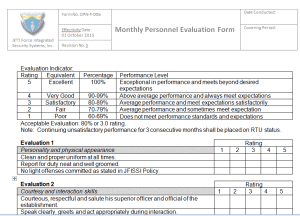 • Monthly Physical Fitness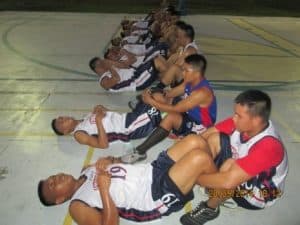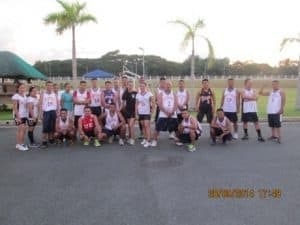 • Monthly preventive maintenance of equipment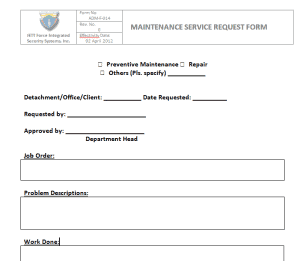 • Monthly Refresher Training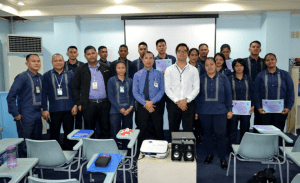 • Review of Monthly Guard Force Deployment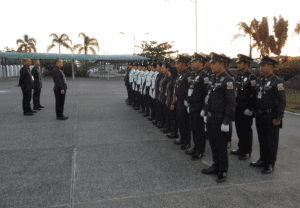 • Quarterly Overall Security Performance Evaluation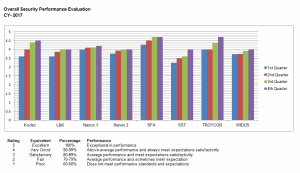 • Annual or Semi-Annual Risk Assessment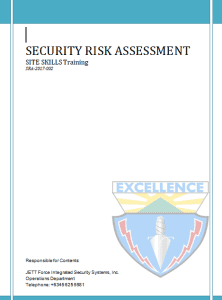 • Annual Internal Quality System Audit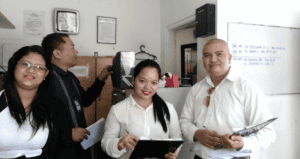 EMERGENCY SUPPORT SERVICES
JETTForce Emergency Responder Team
In order to cope up with various emergency situation, the JETTForce Responder Van is presently deployed in Clark as 24/7 Mobile Operations Unit to provide various emergency support to its Client and Detachment personnel, such as;
Ambulance service for emergency medical transport needs.
Personnel support/augmentation of Security Detachment.
Security/safety concerns of Client which require immediate action.
Assist other responding Agencies during emergencies in our Client premises.
Facility Security Logistics
JETTForce shall provide and maintain the following Standard Security Detachment Logistics and other logistical requirements which may be requested by the client;
Laptop and Smart Phone for OIC/SIC

Computer set with printer and broadband

Firearms and basic ammunitions

Body Camera for SSP/ODRR

VHF Radio Transceiver Sets (Hand held portable radio)

Radio station network license and NTC license

Hand held metal detectors

Search lights

Security podiums and Inspection tables

Personal Protective Equipment (PPE)

Medicine Box

Logbooks, forms, office supplies, etc.

Value Added Services
The following amenities shall be provided by JETTForce at No Cost to Client;
JETTForce Emergency Responder/Ambulance- Deployed 24/7 inside Clark to respond during emergency needs by the Detachment and/or Client.
Conduct of Semi-Annual Security Risk, Threat and Vulnerability Assessment in the Client establishment.
VIP Security Escort with Airport facilitation- Provision of security escort during arrival/departure at Clark airport of VIP's/guest of the Client.
Investigation, Intelligence & Information Gathering- Investigation, threat assessment and coordination with concerned government agencies.
Web-Based Operations Management System or the JETT Force Apps with Mobile Security Event Reporting and the Guard Patrol Monitoring System which has replaced the conventional "watchman clock".
PERSONNEL PROFILE & VARIANCE MONITORING
JETT Force shall endeavor to maintain the desired Security Personnel Profile and Positive Personnel Variance (PPV).
Security Officers Profile
Not more than 40 years old
Has occupied the position for at least 2 years with excellent performance record
Licensed security officer based on the requirements of RA 5487
College graduate/level
Can communicate in English
Computer literate
Guard Force Profile
Not more than 40 years old
Licensed security guard based on the requirements of RA 5487
High school graduate
Can communicate in English
Security Personnel Deployment
The 12-Hour Duty per Shift is a standard practice of JETT Force to motivate guards with higher take home pay.
Straight Duty is not allowed and will never occur because we maintain the 50-60 Positive Personnel Variance (PPV) thru our Personnel Management Tracker (PMT).
Recruitment/Training is immediately undertaken whenever the PPV is approaching 50% level.
One (1) day-off per week for each guard is maintained with 7:1 ratio of reliever guards.
Guard rotation every six months will be initiated whenever necessary or at anytime upon Client request.